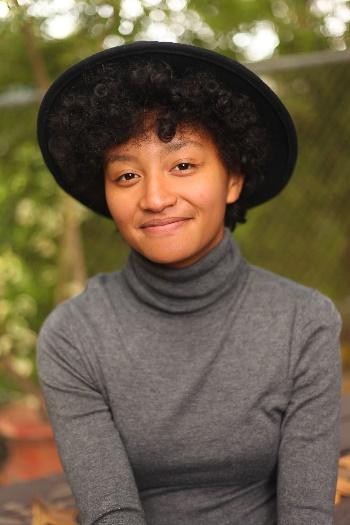 Meet Mya
I was not the best at doing social things on my own; I was an introvert. Looking back, my 7th grade experience at Boys & Girls Club, was the beginning of a long and beautiful relationship that would change my life forever. I slowly began to have more confidence in myself. I started singing, dancing, and being goofy with new friends. The staff treated me as someone who was important to them, and they were important to me. I picked up the ukulele while I was there, and somehow everyone started to know me as that girl who would play and sing for fun. That is when I was introduced to another part of the club; the HOPE program. . I have traveled all over the country to use the talents Boys & Girls Club empowered me to use. I have performed in front of thousands of people at a time, even some celebrities I have looked up to since I was younger. These opportunities include 3 BGCA National Conferences, 3 BGCA Youth of the Year State dinners, 2 Pacific Region Galas, a Cox Communications fundraising event, a BGCA Youth of the Year National dinner, and countless events in Garden Grove, which allowed me to serve my community with the talents and skills I possess. My Club experiences vary from teaching younger members to perform to singing in a recording booth. I've released an EP and a single that have collectively reached over 50,000 different listeners created by the staff at the Club and me.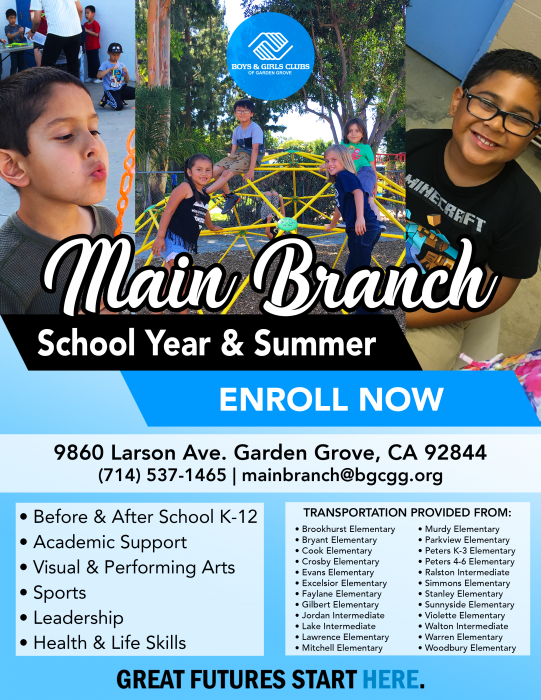 Programs at Main Branch
Gardening Club
Kinder Cadets
Rockwall Ranger
H.O.P.E (Hope & Opportunity through Performing & Entertaining)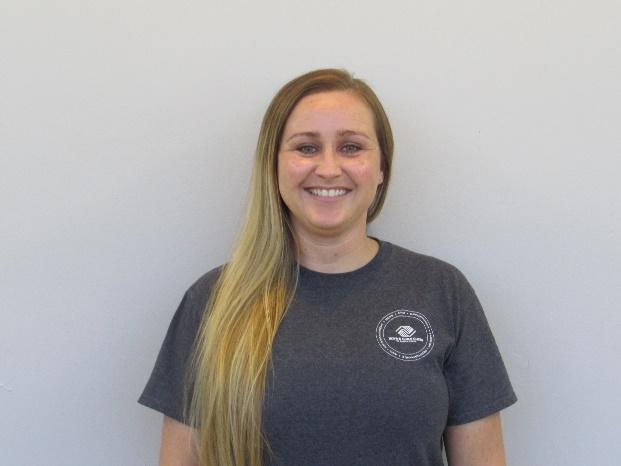 Director Highlight
Why BGCGG?
The Boys & Girls Clubs of Garden Grove allows me to pursue my passion for working with youth. It provides me the opportunity to give back to the community and to be a role model and mentor.
How does the Club impact the community?
The club provides a safe, positive place for children both before and after school. Members are given the opportunity to explore their passions and make lifelong friends!
What makes the Club special?
Main Branch is home to the Boys & Girls Clubs of Garden Grove's Performing Arts Studio, a creative space for children to explore their interests in music, photography, theater, and dance. The Main Branch team is dedicated to providing a lasting experience for our members.