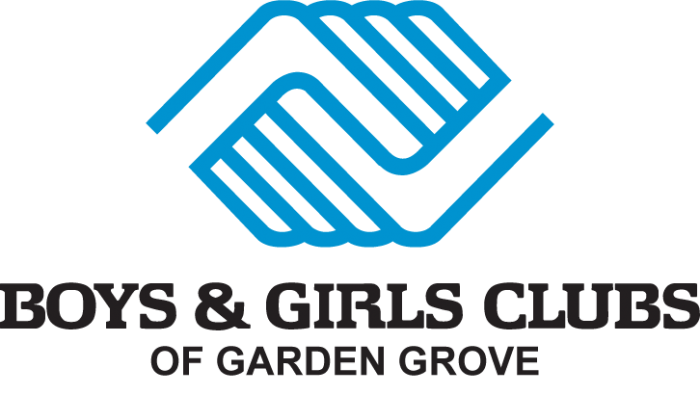 Boys & Girls Clubs of Garden Grove serves more than 31,000 youth & families across 67 locations.
Our world is experiencing uncertain times. However, during this pandemic, our Organization's mission and priorities have remained steadfast. We are committed now more than ever to serving those who need us most. The Boys & Girls Clubs of Garden Grove provides vital relief services to those in immediate need. As one of the largest Boys & Girls Clubs in the Country, and a national leader in program and service diversity, we focus on the development of the "whole child" through family involvement and community partnerships. The Boys & Girls Clubs of Garden Grove has been vigilant in our commitment to serve kids in central Orange County. Through our partnerships with Garden Grove Unified School District we are providing virtual programs and tutoring, counseling, and case management services. We're also working to ensure that families have access to emergency food, hygiene items, technology, and resources needed during the COVID-19 pandemic. We also provide additional case management services, mental health counseling, diversion programs, health insurance enrollment, psychoeducational classes, and family counseling. This is what sets us apart from other clubs. This is what makes the difference. This is how we help kids succeed, and in some cases, save lives.
To help us continue our mission and continue to serve our community, we have established a COVID-19 Relief Fund. This fund will allow our Organization to continue to provide services to members and the local community and help sustain our operations. With costs on the rise and the long-term economic impact of this public health crisis still unknown, we must continue to equip our young people with the essential skills they need to successfully enter the workforce and ensure access to much needed guidance and mentorship as well as mental health resources.
The Board of Directors of the Boys & Girls Clubs of Garden Grove has set an initial fundraising goal of $150,000. This will ensure the immediate availability of tools and resources necessary to continue to effectively serve the community. We need your support.
Please donate today to BGCGG's COVID-19 Relief Fund at bgcgg.org or mail a check to 10540 Chapman Avenue, Garden Grove, CA 92840. Please share our request for assistance with your staff, colleagues, or clients to encourage individual giving. We have so many opportunities to change the world we live in today. For more information, please contact Rachelle Gillerman, Director of Resource Development & Marketing at 714-530-0430 ext. 1921.
Together, we are doing Whatever It Takes to serve our community!
In great appreciation,
Jeff Spargur
Board Chair 2020-2022