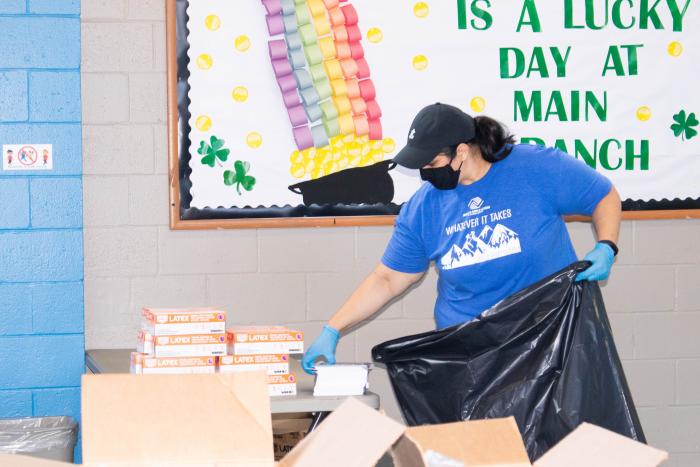 Boys & Girls Clubs of Garden Grove Launches Fundraising Campaign for COVID-19 Relief Fund
The organization is raising funds to do Whatever It Takes for youth, families, and communities
Boys & Girls Clubs of Garden Grove (BGCGG) announced today a fundraising campaign aimed at supporting COVID-19 relief efforts in and around the Central Orange County area. For more than a century, in times of tragedy and crisis, Boys & Girls Clubs across the Country have stepped up to provide safe places for kids and teens and the same holds especially true for BGCGG and their team of almost 500 youth development and community health and impact service providers. Today, the organization is committed more than ever, to ensure Club staff, members, families, and communities have the resources and support they need to navigate these uncertain times – while also partnering with State and Local officials to do more.
As one of the largest Boys & Girls Clubs in the Country and a national leader in service and program diversity, BGCGG offers a multitude of programs focused on the development of the whole child through family involvement and community partnerships. The organization is unique, in that it has an entire division dedicated to an array of community health services including case management, mental health counseling, diversion programs, health insurance enrollment, psycho-educational classes, and family counseling. This ensures the Organization is not only working to reach its mission through academic and extended-day programming , but are also ensuring that :"those who need us most" have their basic physical and social-emotional needs met a to ensure the development of the 'whole child'. BGCGG is providing not only virtual tutoring, counseling and case management services; but is also working to ensure that families have food, hygiene items, technology and resources that allow them to survive and support academic success during the COVID-19 pandemic. With comprehensive services to meet the needs of the 'whole child', of almost 5,000 children and youth on a daily basis, BGCGG set an initial fundraising goal of $150,000 to ensure the tools and resources to continue to effectively serve the community.
Boys & Girls Clubs of Garden Grove is committed to providing vital relief services immediately; however, communities will need Clubs more than ever as the Nation emerges from this difficult time. The COVID-19 Relief Fund will also enable the Club doors to re-open so that they can continue to provide out-of-school time services to current members and the local community. With unemployment on the rise and the long-term economic impact of this public health crisis unknown, it's crucial that we equip our young people with the essential skills to successfully enter the workforce and ensure access to mental health resources needed to help youth as they transition out of this difficult time.
This campaign would have not been possible without the support of corporate and community partners. Those partners include: BGCGG Board of Directors, OC Resiliency Fund, Charitable Ventures, OC Food Bank, Coca Cola Foundation
Donate Today