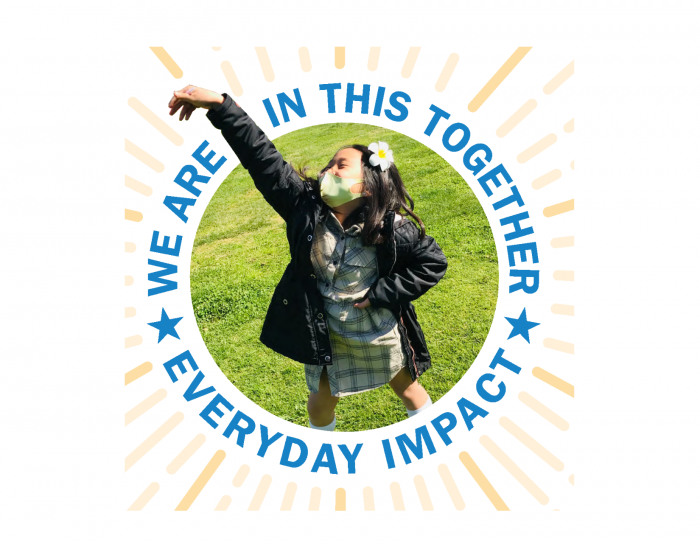 Boys & Girls Clubs of Garden Grove serves more than 31,000 youth & families across 67 locations.
This past year has no doubt been challenging for all of us, especially for those families who were already struggling. The pandemic heightened the critical situations for families already living paycheck to paycheck. Those in the greatest need were hit the hardest and left overwhelmed by job loss, hunger, and the impact of kids missing months of school. Thanks to the support and guidance of so many, Boys & Girls Clubs of Garden Grove adapted their services to help in new ways. In this year's 2021 Impact Report (click on picture to access report), you will get a glimpse of some of the crucial programs and services we provided during 2020, along with some success stories of families who persevered.
Thanks to Clubs, generations of young, hopeful lives will not be left behind but instead thrive and succeed! BGCGG distributed thousands of items to childcare providers in Orange County ensuring that children of essential workers were receiving quality childcare while at work. Staff made more than 5,000 wellness calls to members, clients and partners assessing needs and being a supportive resource. Over a thousand backpacks with school supplies were given to Club members so that they had the tools to succeed in school. Clubs were open, providing much-needed in-person and virtual support, while schools were closed during most of 2020 for in-person learning.
Kids' futures are riding on how we handle this critical moment. We will continue to build upon the services we offer to help families in need of food, childcare, basic needs and educational support to build better futures. That's why we urgently need your continued support today. Without you, we won't have the means to keep up the services vulnerable kids, families, and communities need. Our Clubs need additional staff and supplies to put these extra programs into action.
Support from friends like you will help Boys & Girls Clubs of Garden Grove provide critical services. We CAN do this — but not without YOU. Right now, we must work together to make sure children and communities come out of this time stronger than ever. Kid by kid, YOU help build better futures. More importantly, your support helps BGCGG act as a safety net for children — not just for their futures but also for their present.
Your gift today is necessary to answer the call for help. Please support Great Futures now.
Donate today at www.bgcgg.org or by mail to 10540 Chapman Avenue, Garden Grove, CA 92840.
In great appreciation,
Jeff Spargur Board Chair Boys & Girls Clubs of Garden Grove Tax I.D. 95-6112702