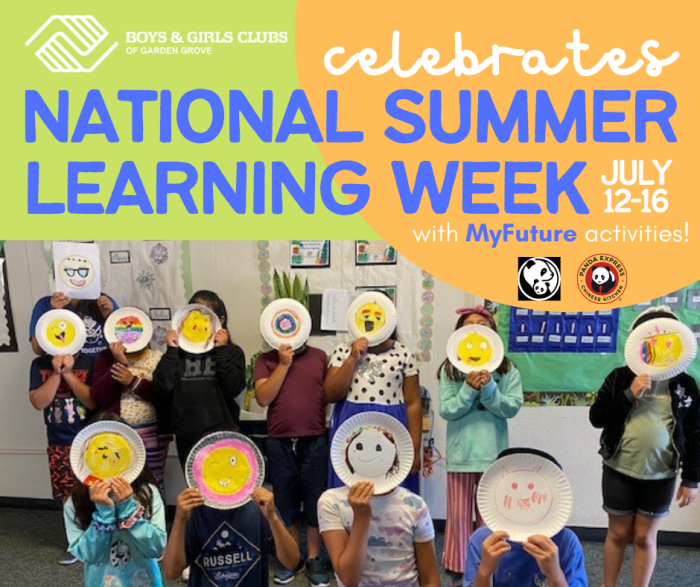 Boys & Girls Clubs of Garden Grove Announces $65,000 Donation from Panda Cares(R) Foundation to Bring Academic Support Programming to Clubs
Boys & Girls Clubs of Garden Grove has received a donation of $65,000 from the Panda Cares(R) Foundation, the philanthropic arm of Panda Express(R), which will support the nonprofit's mission of enabling and enriching the lives of young people. Through this partnership, Panda Cares and Boys & Girls Clubs of Garden Grove will empower thousands of youth at Boys & Girls Clubs in Orange County to excel in school, character and leadership.
"Panda's partnership with Boys & Girls Clubs of America furthers our commitment to impact and inspire a brighter future through health and education, creating powerful learning pathways and focused care for the holistic well-being of youth nationwide," said Dr. Peggy Cherng, Co-Founder and Co-CEO of Panda Express. "This donation brings us one step closer to achieving our long-term vision of building strong communities and fostering the growth of our young leaders."
The national partnership will build on Panda Cares mission to support children and families in under-served communities under the pillars of health and education. With a mutual commitment to helping more youth reach their full academic potential through learning initiatives that are responsive to the unique needs of each young learner, Panda Cares monetary donation to local Boys & Girls Clubs will ensure more than 500 Boys & Girls Clubs will receive funding to provide high-quality in-person and virtual learning opportunities. The donation will also help pilot Panda Cares Centers of Hope, dedicated areas at BGCA that foster equity by delivering high-quality Club experiences that fuel the holistic needs of learning.