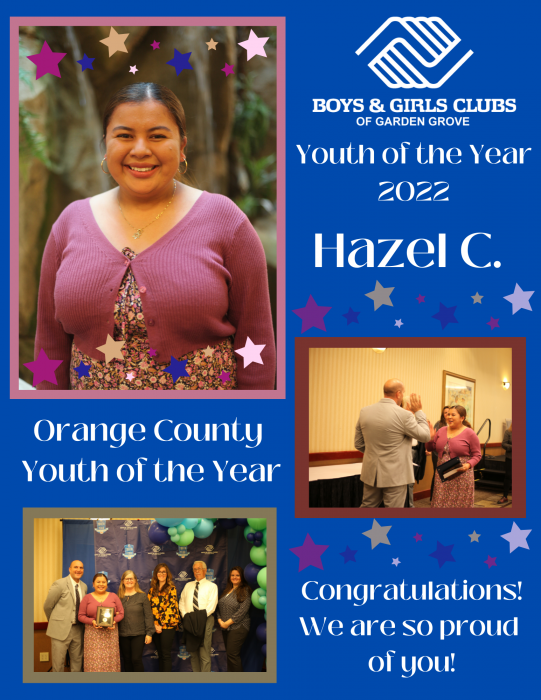 Congratulations Hazel C. from Santiago High School. Hazel was selected as this year's Youth of the Year for Garden Grove and represented our Club at Boys & Girls Clubs of Orange County's Youth of the Year. We are thrilled that she was selected to represent all 14 Orange County Clubs at the State level competition in Sacramento. "The Club is a program that aims to positively change families and youth for the better, and I am fortunate enough to be one of them", says Hazel. We have been privileged to see Hazel grow at our Clubs. As Keystone President, she has become a true leaders and mentor for other members. She credits the Club Staff and her experiences at the Club for helping her uncover the confidence and leadership skills necessary to become Senior Class President and an active member of Latinos Unidos, ASB and other school programs.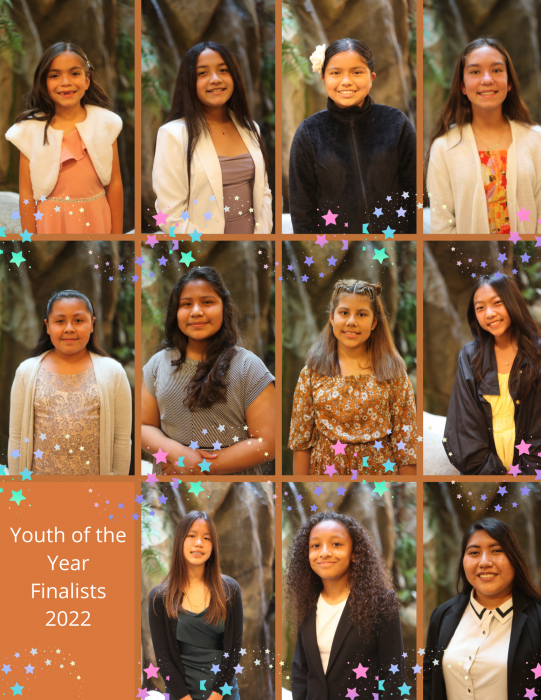 We are so proud of all of our Youth of the Year finalist. The Youth of the Year program is one of the ways we recognize our members for their oustanding academic achievements, healthly lifestyles, character and citizenship and service to the community. The Clubs provide programs for youth so that they can envision a future for themselves.
Through the Lt. John Reynolds Youth of the Year Scholarship Fund, all of our winners received a financial award to be used to futher their academic goals.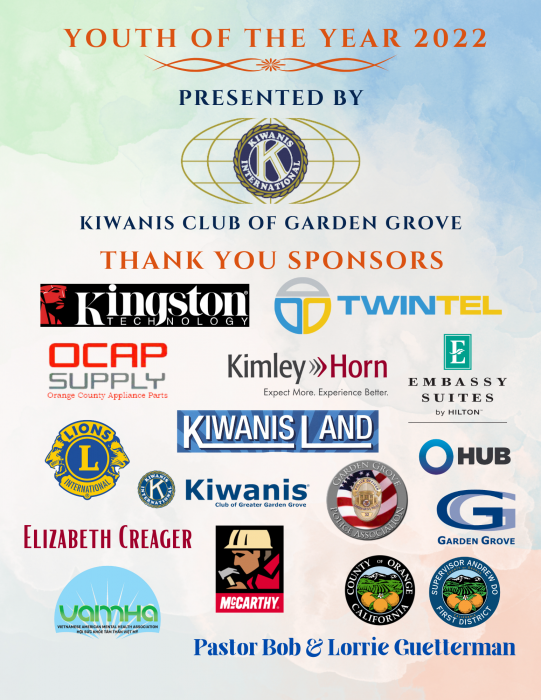 Thank You to our Youth of the Year Sponsors
As a sponsor, these companies will host a youth and his/her family along with a staff at the Youth of the Year recognition dinner on May 6, 2022. Not only will our sponsors introduce the Youth of the Year before his/her speech but also assist with the awards presentation. Each youth will receive a financial award from the Lt. John Reynolds Youth of the Year Scholarship Fund to pursue their educational goals. We are so excited to be recognizing 12 outstanding youth representatives from Boys & Girls Clubs of Garden Grove.