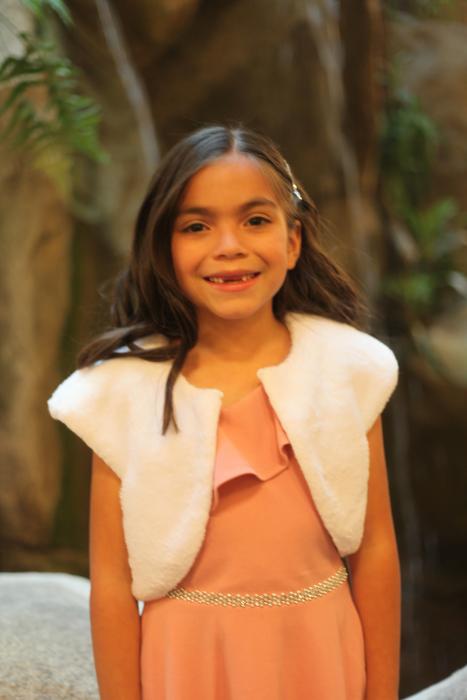 Meet Amelia
1. What is your favorite Club activity and why? Slime because it is slimy and I love the way it feels. I like the colors of the slime because they make me feel calm.
2. What is your favorite Club memory? The day we went on the Sweet Rolled Tacos field trip. I remembered that I donated money in the store's jar. It made me feel like I was in a happy place. I got a green Taco Shell with Green Ice Cream. I really liked how it tasted and I would get it again because I always get it.
3. What have you done to improve your community? My family works super hard and they've showed me how to be respectful and how to show respect to others. I have planted plants and made sure they were healthy.
4. How does your Club help you succeed? Ms. Kim, Mr. Gus & Ms. Maddie have always treated me nicely and are scholar staff! Ms. Kim treats all the members in our classroom with respect. Mr. Gus always says hi to me everyday and he teaches me stuff that I don't know yet. Ms. Maddie always protects everyone and she always makes me feel like I'm in a comfortable space.
5. What are your plans for the future? I would like to be a doctor/pediatrician, I want to help kids and I want to protect people. Also, I've always wanted to visit Walt Disney World!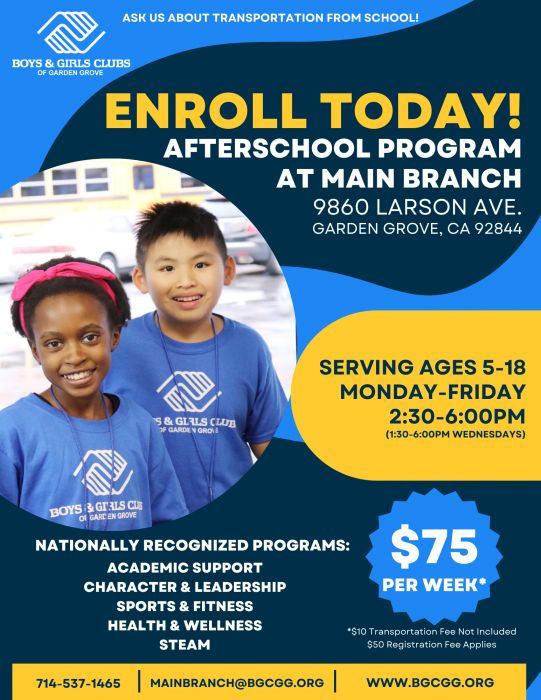 Programs at Main Branch
Gardening Club
Kinder Cadets
Rockwall Ranger
H.O.P.E (Hope & Opportunity through Performing & Entertaining)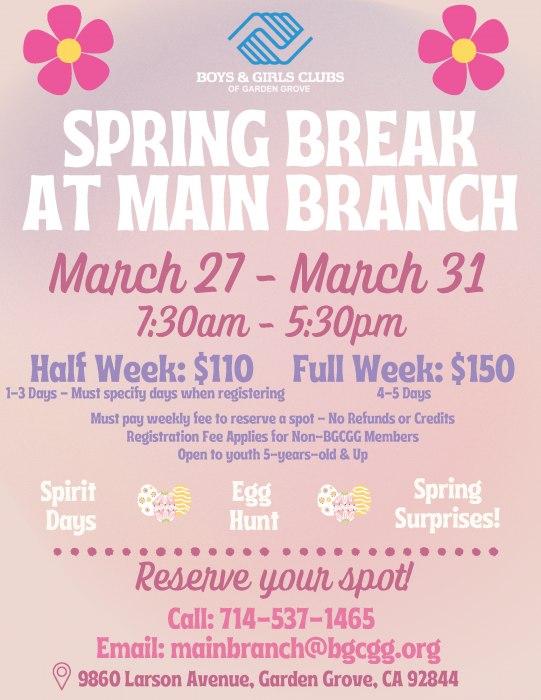 **Spring Break at Main Branch** **Register Today!**